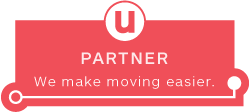 Olympia Moving & Storage excited to announce our partnership with Updater to bring our clients an easy address change dashboard full of time-saving tools and discounts. The Updater address change dashboard will allow our clients to accomplish the following in just a few clicks:

Easily update the USPS and thousands of subscriptions and organizations to a new address
Find, compare, and transfer local utilities and homes services, including electric, gas, and cable
Access to dozens of discounts on services for your new home, including professional cleaning, appliances, pet sitters, and more
Email digital moving announcements to friends and family
This easy and secure service saves families an average 5+ hours on moving tasks. Best of all, it is absolutely FREE for Olympia Moving & Storage clients!
This new benefit is just one of the many ways Olympia Moving & Storage guides our clients through the relocation process to make moving as seamless as possible. In addition to the Updater tools, Olympia Moving clients also enjoy our online moving resource center and a dedicated relocation coordinator.
This partnership also reflects Olympia's commitment to using technology to improve the moving experience.  In addition to Updater, Olympia utilizes state-of-the-art industry software to manage every aspect of our clients' move, including new features for our clients coming later this summer.
To get started with these easy address change tools, visit olympiamoving.updater.com
Updater also recently featured Olympia Moving & Storage marketing manager, Rachael Fischer, in their blog post: How to Market Your Moving Company: Tips from Olympia Moving and Storage
Also check out:
Stylish moving / change of address cards and e-cards
Estimating the Number of Boxes For Moving
Why is a Moving Company In-Home Survey Important?
Request an estimate from the company that provides the most moving resources: Olympia Moving & Storage