Moving? Use Olympia Moving & Storage's Easy Online Address Change Tool
Olympia Moving & Storage wants to make your move simpler, and that's why we go to great lengths to be easy to do business with as well as to provide our customers with great tools to help simplify their relocation process. Moving services like our address change tool can save you time and help you benefit in several ways.
What is the Address Change Tool from Olympia Moving & Storage?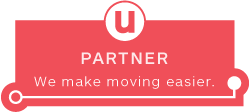 Olympia has partnered with Updater to bring our moving clients an easy address change tool full of time-saving options and local discounts. The Updater address change tool makes it easy to organize address changes for moves to or from Washington DC, Philadelphia, Austin, or Boston, and the surrounding areas, in a few quick clicks.
Features include:
• Update USPS and subscriptions and organizations to your new address.
• Research, comparison shop, and handle transfers for your utilities (electricity, natural gas, cable, etc.)
• Locate dozens of local services in your new neighborhood including: cleaners, appliance sales and repair, pet sitting, and more.
• The option to send out digital moving announcements to friends and family members.
Our easy-to-use 100% secure address change tool can save the average family about five fours on moving-related tasks. Best of all, this is FREE for Olympia Moving & Storage clients!
To get started, book your move with Olympia & keep an eye out for an email invitation!
Move Planning Services – Making it Easier to Relocate
The address change tool is just one of the many ways the team at Olympia Moving & Storage strives to guide clients through the relocation process to lower stress levels and simplify move planning.
Get Move Portal Access from Olympia Moving & Storage
Our portal is your secure and easy-to-use online moving planning center. In addition to the Updater tool, we also provide a dedicated move coordinator and our online move portal with countless features and benefits to make the planning and execution of your move easier.
Leveraging Technology to Make Moving Easier
In addition to our partnership with Updater, we leverage great state-of-the-art industry software to manage every aspect of our clients' move.
Get a Free Moving Estimate
Do you need to move to or from Philadelphia, Boston, Washington DC, Austin, or nearby communities? We are local, interstate, and international moving specialists. Book your free estimate with us. If you opt to use us, you'll get your email invitation to our Updater tool and moving planning center soon.
Request a free, no-obligation moving estimate. Talk to us about moving, packing and unpacking services, moving supplies, and we offer secure storage space, too.
Start Your Free Estimate Today.
Request a free, no obligation moving estimate